Benzylamine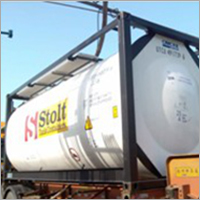 Benzylamine
Price And Quantity
, Kilograms/Kilograms

2 USD ($)
Product Description
Our Benzylamine is a natural compound with the consolidated basic formula C6H5CH2NH2 (several times condensed as BnNH2 or PhCH2NH2). This chemical comprises of C6H5CH2, joined to an amine practical batch, NH2. This dry fluid is a typical antecedent in natural synthesis and utilized in the mechanical manufacturing of numerous pharmaceuticals. The provided Benzylamine can be delivered by some techniques, the fundamental mechanical course being the response of ammonia and benzyl chloride. This chemical is additionally delivered by the decrease of benzonitrile and reductive amination over Raney nickel.

Appearance: colorless to light yellow oily liquid
Molecular formula:: C7H9N
Melting point: -57 C
Boiling point: 196.2 C
Flash point: 78 C
Density: 0.989
Hazardous type: 6.1.
Molecular Formula
C6H5NHCH3
Purpose
This product is mainly applicable to pesticide intermediate, dyestuff intermediate, medicinal intermediate and organic synthetic materials, as well as used as gasoline octane booster, acid absorbent, solvent and explosive stabilizer.
Quality Standard
HG/T 3409-2001
Items
Indicators


Best-quality
First-quality
Conforming
Appearance
From pale yellow liquid to reddish brown liquid
Relative Density (15/4)
0.9870.994
N-methylaniline Percentage % >=
99.3
99.00
98.50
N, N-dimethylaniline Percentage % <=
0.5
0.7
0.9
Aniline Percentage % <=
0.1
0.2
0.3
Moisture Percentage % <=
0.1
0.1
0.3
Physicochemical Property It is inflammable and explosive when it comes in contact with fire,high temperature and oxidizers. It is a pale yellow or reddish brown liquid that is dissolved in alcohol, ether chloroform and semisoluble in water.The molecular weight is 107.15,boiling point is 194-197 and the melting point is -57.
Storage & Transport It should be stored in the cool ware-houses with good ventilation,keep from fire and heat source, packed in the sealed container and separated from oxidizer, acidoid and edible chemicals. Mixed storage and transportation are not allowed. It must be protected from insolation,rain and heat during transport.

Packing To be packed in the plastic drum or internally-coated metal drum (the galvanized iron drum for export), and the net weight of each drum is 200kg.