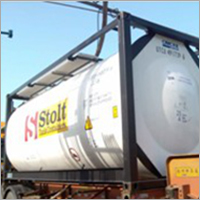 Product Description
Our Benzylamine is a natural compound with the consolidated basic formula C6H5CH2NH2 (several times condensed as BnNH2 or PhCH2NH2). This chemical comprises of C6H5CH2, joined to an amine practical batch, NH2. This dry fluid is a typical antecedent in natural synthesis and utilized in the mechanical manufacturing of numerous pharmaceuticals. The provided Benzylamine can be delivered by some techniques, the fundamental mechanical course being the response of ammonia and benzyl chloride. This chemical is additionally delivered by the decrease of benzonitrile and reductive amination over Raney nickel.

Appearance: colorless to light yellow oily liquid
Molecular formula:: C7H9N
Melting point: -57 °C
Boiling point: 196.2 °C
Flash point: 78 °C
Density: 0.989
Hazardous type: 6.1.
Contact Us
No.1, Weihua Rd, Xinbei District, Changzhou, Jiangsu, 213127, China
Phone :86-519-85720721